The Top 3 Best Hairstyles of 2015
We saw many different styles of hair this past year, but only a few made it to the top of our list!
Ombre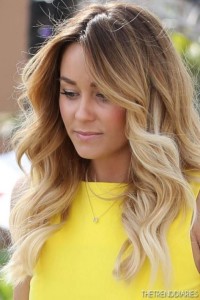 How it came about: Believe it or not, the term "ombre" was around long before you were born. First used as a technique for fabric printing the early 19th century, ombre slowly worked its way into hair styling when artist Aaliyah rocked the ombre look in 2000. Not uncommon in hairstyling since then, it has become very popular in recent years, and has taken on many adaptations, including neon and pastel.
It's perfect for: While anyone can go ombre, keep in mind that depending on the colors you are going for, bleach may be involved to darken or remove pigment. If you want the look but are worried about keeping your hair healthy, try opting for shades that are closer to your natural color, and always wash with a color protect shampoo.
Why we love it: The ombre look adds color and dimension to your hair, and can be created in any color, for any face or style. It is extremely versatile!
Boho Waves
How it came about: The boho-chic look has been in and out of style since the 1960s. This past year, boho made its appearance in hair, and there is isn't much not to love about it.
It's perfect for: This past year, women wore the look with both short and long hair. A center part became popular, followed by lose, gentle curls. This look is great for anyone with straight or wavy hair.
Why we love it: We love this look because it is an easy style to maintain, and depending on your hair type, can work well as a slept-in style. Use a light mousse to achieve the loose waves of this look.
The Long Bob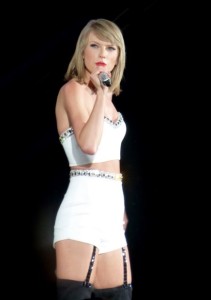 How it came about: The long bob or "lob" first gained attention back in 2014 when Taylor Swift chopped her signature long locks. The resulting haircut grabbed the attention of women everywhere, and other short haircuts throughout 2015 (Emma Stone, a great example) paved the path for 2015, when women everywhere embraced this modern hairstyle that is sure to stick around well into the New Year.
It's perfect for: All face shapes and hair textures. The cut is very versatile, and the amount of layering and movement can be customized to fit your face and style. Women with thick hair should try playing with texture and cutting angle, while women with thinner hair should go for blunt ends or soft (not heavy) layers, and find themselves with great volume!
Why we love it: When cut with a center part, the long bob is easy to style on a day-to-day basis and super versatile, giving you the freedom to switch it up when styling. For a super sleek look, try a smooth styling cream, or for something a bit edgier, try a super light texturizing cream.
How did you style your hair in 2015? Share your thoughts with us on Facebook, or head into the Richard Francis Salon and Spa in Ashland, MA for a styling experience all your own in the New Year!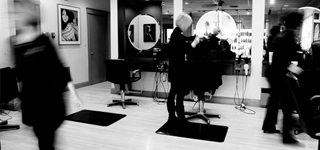 Richard Francis Salon & Spa
blog categories