Winter Skincare Tips: Dry Hands and Feet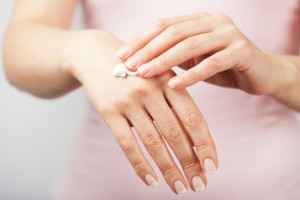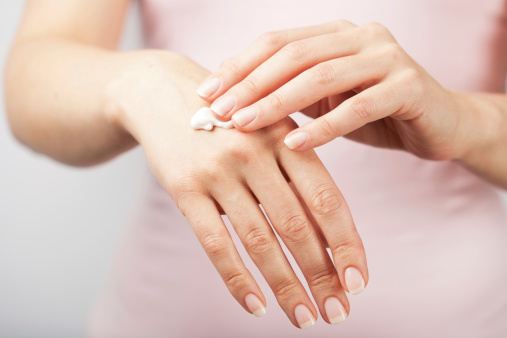 Whether you want to believe it or not, winter is has arrived, and if you are like most of us, your skin can tell. The good news? You don't have stay out in the cold! These winter skincare tips will help keep your skin healthy all season long. 
Winter in New England is a time for extremes. Jumping back and forth between your warm home to the bitter cold outdoors to the hot heat of your car and back again can take a toll on your skin after a very short amount of time. However, there are some relatively easy things you can do to prevent damage to your skin.
Turn Down the Heat-
It can be very tempting in the winter to crank up the heat when you are taking a shower or washing your hands. While it may sound counterproductive, warm and hot water will dehydrate your skin rather than moisturize it. Your skin has natural oils that create a barrier to keep moisture in. Hot water breaks down this barrier, causing your skin to lose those naturally moisturizing oils. Instead, opt for lukewarm water rather than hot water. The slightly cooler water will help preserve that precious moisture barrier.
Exfoliate-
Exfoliate your hands and feet to help prevent dry, cracked skin. Don't exfoliate if your skin is already cracked, as this will only make the problem worse. An exfoliant such as Phytoaromatic Gommage by G.M. Collin is great if your face is suffering from dry skin.
Wear Gloves and Socks- You wear gloves and socks outside in the cold to stay warm, so put them on while you are inside to stay moisturized! Before going to sleep, lather your hands and feet with a strong moisturizer such as Aveda's Foot Relief Moisturizing Creme or Hand Relief Moisturizing Creme. Drop cuticle oil or rub Vaseline on your nails and cuticles.  Next, put on a pair of knit or cotton gloves or mittens. Thick cotton socks work well for your feet and for your hands if you do not have a pair of gloves. When you wake up in the morning, you will have soft, moisturized skin!
Slough It Off-
If you are a bit more committed to preventing dry skin all year round, cleansing brushes are a great way to exfoliate your skin quickly and easily on a regular basis. Check out cleansing tools such Clarisonic's Mia 1, a great introduction to cleansing brushes.
Consider a Humidifier-
If you've got dry skin all over, consider moisturizing not just your skin, but the air around you as well. Cold weather in the winter dries out the air in your home. A humidifier can help restore some of the moisture in the air. Just be sure to clean it regularly so that it doesn't release bacteria or mold into the air.
To learn more about skincare, check out our blog or contact the skincare professionals at Richard Francis Salon and Spa in Ashland, MA. Whether you come in for a hair appointment, facial, or massage, we will handle all of your beauty needs!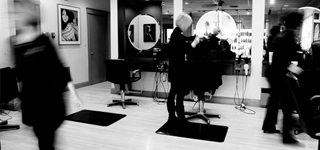 Richard Francis Salon & Spa
blog categories