Skin Care & Beauty Products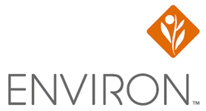 The Environ skin care range was first formulated as a result of Dr Fernandes' misfortune when he attempted to treat the melanoma of two young, charismatic patients, who both died before they were twenty-three years old. Such a horrifying experience leaves an indelible scar on one's life as a doctor. For this reason, he started to study the mechanism of skin cancer and the skin – and thus Environ was born.
The cosmetic manufacturing company, Environ Skin Care (Pty) Ltd., was founded by Dr Fernandes in 1990 and he soon expanded its number of products into a full skin care range. Environ skin care products are manufactured under strictly controlled laboratory conditions at the Environ factory in Cape Town, South Africa.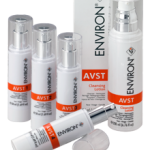 The Company is a family run business and as such is one of the very few major skin care products that is manufactured and marketed by the same company. Founder, Dr Fernandes has specialised in the field of plastic surgery in which he has gained the respect of his international peers. After a long career in the commercial world, Dr Fernandes' sister, Val Carstens, joined her brother at Environ Skin Care (Pty) Ltd. as its CEO, bringing with her a wealth of business experience that she has used to engineer and build Environ into the company it is today.
Environ now has an extensive distribution network throughout South Africa and exports to more than sixty countries worldwide.
Environ products cover a wide range of skin care issues, including:
Body care
Cleansers
Devices
Eye care
Face masques
Intensive
Moisturisers
Pre-cleansers
Sun care

G.M. Collin is dedicated to offering women and men of all ages an exclusive range of products, from superior performance clinical treatments to the highest quality dermo-corrective home care. The goal, no matter what the product, is a more radiant, healthier, younger-looking skin.
G.M. Collin offers amazing skin care products in the following categories:
Anti-aging
Skin conditioning
Skin care for home regimen
Spa facials
Sun care
Body care
Men's skin care
Organic skin care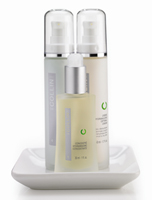 At G.M. Collin, products are developed with one goal in mind: To offer high tech skin care solutions, which are deeply rooted in the brilliance of nature. Beauty reborn is about recapturing your true, natural radiance with the help of modern technology.
G.M. Collin products are derived from natural plant and marine extracts and are technologically developed to achieve visible results.
You can learn more about G.M. Collin skin care products on their official website.
Jane Iredale Skin Care Makeup


Known as The Skin Care Makeup, the jane iredale line is so safe and beneficial to use that it is recommended by plastic surgeons and dermatologists throughout the world.
The jane iredale line of mineral cosmetics combines the most up-to-date colors with skin-care benefits that conventional makeups can only envy. jane iredale mineral cosmetics:
Are non comedogenic and will not block pores.
Pose virtually no allergy risk.
Provide broad-spectrum UVB and UVA protection — up to SPF 30.  UVA tested at High.
Are anti-inflammatory, helping to calm and soothe irritated skin.
Boast a "very water resistant" rating by an FDA-approved lab.
Provide complete coverage for skin conditions like acne, rosacea and redness following treatments like chemical peels and laser resurfacing.
Contain no talc or parabens.
Are composed of inert minerals that connot support bacteria.
All jane iredale products have been sensitivity tested.
No jane iredale products have been tested on animals.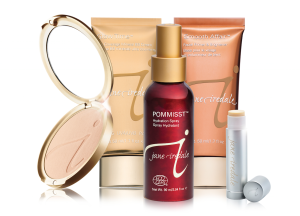 Jane's line is a highly-sophisticated blend of minerals and pigments that are micro-pulverized, using proprietary technology and processes to form microscopic flat particles. These particles overlap each other on the skin to form a filter that allows the skin to breathe and function normally while still protecting it from air-borne pollutants. The staying power of the minerals is so great that they rarely need a touch-up during the day. And because these silky-feeling powders are water resistant, they won't crease or smear even during the most strenuous exercise.
These state-of-the-art minerals are available in so many shades that there's one for every complexion no matter what the ethnicity.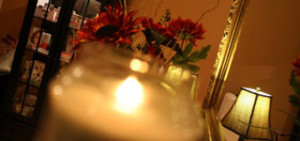 Richard Francis Spa
15 West Union Street, Ashland, MA 01721
508.881.4003
Mon & Tue: 9am - 7pm | Wed & Thu: 9am - 8pm
Fri: 9am - 5pm | Sat: 8:30am - 5pm