Benefits of Coconut Oil for Skin and Hair
As the summer sets in, it is important to make sure your skin and hair have that healthy summer glow.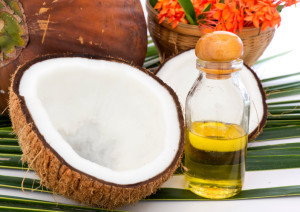 One way to do that is to get a good tan and keep it! However, the sun can actually end up doing more harm than good to our skin and hair if we don't take care of them properly. Despite misconceptions, you don't actually need to buy a bunch of different products to do this. There is one product that works wonders for skin and hair, and that is coconut oil.
You may have heard of coconut oil before, its health benefits or how to use it in the kitchen, but did you know it can do many things for your skin and hair as well?
Skin:
Moisturizer
Many lotions and moisturizers are made with water and petroleum-based ingredients in them, which makes your skin feel like its getting hydrated, but in reality it is not. Once the lotion dries, your skin dries up with it. Coconut oil will actually moisturize your skin, which will remove dead, flakey cells on the surface of your skin. This will leave your body with a smooth and soft glow.
On top of rehydrating your skin, coconut oil can soften signs of wrinkles and help prevent stretch marks with its skin-softening powers. It doesn't take much to get these results. You'll only need a dime-size amount to moisturize your face and a spoonful to moisturize your entire body.
Cleanser
For those who suffer from acne, coconut oil is a natural treatment that can help keep breakouts at bay. Coconut oil contains capric acid and lauric acid which helps rebuild the protective acid layer of the skin that is worn away by constant washing and scrubbing. It also contains vitamins A, E, and K which all have a hand in the prevention of acne. Coconut oil is an anti-inflammatory, so it reduces redness and swelling caused by acne too.
Mix coconut oil with sugar or baking soda to make you own body scrub. This helps keep skin clean and exfoliated for a baby smooth feel.
While it is cleaning and hydrating your skin, coconut oil can also be used as a make-up remover. It's particularly good at removing oil-based makeup like mascara. All you need is a few dabs of it on a cotton pad, then just wipe your eyes in a circular motion. You should see your eye makeup come right off.
Hair
Deep Conditioner
Not only does coconut oil help retain moisture on your skin, but it can do this for your hair as well. This keeps your hair moist and soft which will prevent breakage. The lauric acid in it also prevent protein loss in damaged and undamaged hair, which will also prevent further breakage. To use it as a deep conditioner, keep coconut oil in your hair for anywhere between 30 minutes to overnight. Then, just wash it out with your shampoo and it'll leave your hair soft and shiny.
Fight Frizz and Split Ends
Coconut oil's hydrating qualities also help combat hair's two worst enemies: frizz and split ends. By putting a small amount on your ends it can help the shaft of the hair join together, repairing split ends and taming fly-aways. To do this you only need a tiny amount, or else your newly washed hair will look greasy.
If coconut oil is not the treatment for you, Richard Francis Salon has many other hair and skin treatments for you to try. Try the hydration restoration facial or the conditioning treatment for your hair to keep your skin and hair glowing and healthy through the summer. If you'd like to book an appointment or have any further questions feel free to contact us!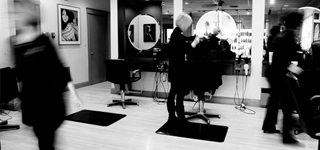 Richard Francis Salon & Spa
blog categories