The Hottest Hair Trends 2016
The end of 2015 sure set us up for some fresh new hair trends in 2016.  One thing is for sure, the hottest hair trends this year are inclusive for all hair types, lengths, and styling preferences.
If you are considering new look, be sure to do your research first. Unlike clothes or makeup, haircuts and styles are a much more permanent decision. As tempting as it can be to try all of the newest trends, it is not a smart idea if you want to keep your hair strong and healthy, as over styling your hair can lead to breakage and damage. That being said, if you are interested in trying one of this year's hot styles, go for it!
The Bob, Lob, and Wob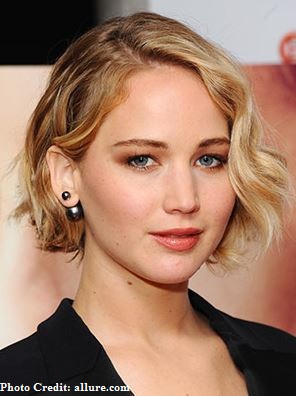 As ridiculous as the names of these short styles have become, the style is anything but (we promise!). If you are looking to go shorter in 2016, opting for shoulder length hair or "The Lob" (aka The Long Bob) is a great way to chop off long strands when you are looking for a drastic change. Want to go shorter? Try a classic bob, or if you have wavy hair (or like to style it that way) "The Wob" is guaranteed to be a hit this year! The benefits of these classic bob styles are their versatility. The Bob is a great classic style that will never go out of style. You can straighten it or curl it, and if you decide you are tired of short hair, it doesn't take long to grow your bob out into a long bob, which is ever more versatile, and is perfect for those ladies who desire shorter hair but still want the ability to tie their locks back.
If you are looking for a great product to help you create beautiful waves, check out Aveda's Be Curly line!
Pastel Hair
Pastel's roots began in 2015, and the trend is still going strong! We are certainly going to see more great pastel hair styles this year, and if you are looking for a beautiful new color, pastel is one of the prettiest and unique hair trends to date. What we love most about pastel styling is that you can completely customize it to make the look completely your own.
Natural Hair
Pastel hair's polar opposite, the natural look will also dominate 2016. Put away your straightener and relaxing products, let your natural curls fly! Nothing is easier than natural hair, so make a resolution this year to focus on keeping your hair healthy and strong!
Long Hair
Long hair lovers- don't let all the hype about lobs and bobs scare you into chopping your beautiful locks. Long hair is still having a moment, and the moment is now. Whether you rock naturally long hair or reach for hair extensions, keep it up! If you are looking for ways to keep your long hair healthy, check out Aveda's wooden paddle brush that is gentle on your hair and will prevent breakage!
For more information about hair care and trends, be sure to read our blog. When you are ready for a new look, give Richard Francis Salon & Spa in Ashland, MA a call. We are here to help you achieve all of your beauty needs in 2016!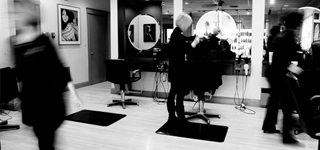 Richard Francis Salon & Spa
blog categories