Different Types of Massages for Your Body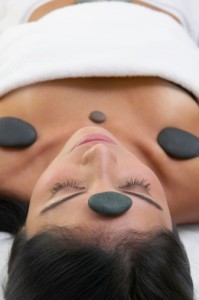 Are you interested in getting a massage, but aren't sure which treatment is best for you? There are many different types of massages, and here at the Richard Francis Salon and Spa, we offer Swedish, hot stone, and deep tissue massages. Each of our massage treatments can benefit your body in different ways depending on your physical activity level and lifestyle. In this blog, we will describe each massage in detail, and discuss how the treatments can benefit you.
Swedish Massage Treatment
The most common type of massage treatment is the Swedish massage. The Swedish massage uses a combination of long, gentle strokes and kneading on the uppermost layers of your muscles. The pressure used in a Swedish massage ranges from light to medium combined with movement of the joints. The goal of a Swedish massage treatment is to reduce stress, improve circulation, and relieve muscle tension. The Swedish massage treatment can be relaxing yet energizing and is perfect for a first time massage experience or for those who partake in light to moderate physical activity and experience lower stress levels in their day-to-day lives.
Hot Stone Massage Treatment
The hot stone massage treatment utilizes hot stone placement on certain areas of the body as acupuncture points. Warming hot stones by fire is a technique that the Native Americans used for the treatment of aching muscles. The heat from the stones helps your body to relax all while warming and loosening your muscles so that the therapist can work more deeply. The hot stones can be used as both massage tools and as heated fixed pressure points. This type of massage is best for individuals who experience light to moderate physical activity and stress levels in their day-to-day lives, and are looking for a lighter pressure massage treatment. If your body tends to run cold and you have poor circulation, you will find that the warmth of the hot stones will help your body relax faster during your massage. The hot stone massage is also very beneficial for a variety of different health conditions such as backaches, osteoarthritis, anxiety, insomnia, depression, and stress and anxiety.
Deep Tissue Massage Treatment
The deep tissue massage is very similar to the Swedish massage, but a deep tissue massage involves more pressure. A deep tissue massage is great for relieving chronic muscle pain, tension, stiffness, and soreness in your body. When you receive a deep tissue massage, the massage therapist will use slow, deliberate strokes that focuses pressure to the layers of your muscles, tendons, and other tissues deep under your skin layer. The deep tissue massage treatment is quite therapeutic, alleviating chronic pain and soreness and also helping with injuries. This massage treatment tends to benefit individuals with a moderate to high level of physical activity or stress. Many athletes seek deep tissue massage treatments to alleviate pain from injury and sore muscles. The deep tissue massage seeks to restore flexibility in the muscles and increase range of motion.
A simple one hour massage can benefit your mind and body more than you might think! Studies have shown that massages are a proven effective treatment for reducing stress, pain, and muscle tension. Treat your body to any one of our amazing massage treatments and leave feeling refreshed, re-energized, and relaxed. Contact us to schedule an appointment or stop by the Richard Francis Salon and Spa in Ashland, MA.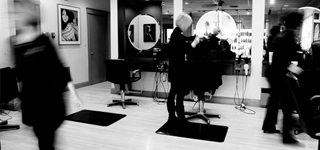 Richard Francis Salon & Spa
blog categories