The Fantastic Skin and Health Benefits of Pumpkin
In the fall, pumpkin is everywhere! Sure, it may taste good, but what can it do for your skin and hair? Read on to learn more about all of the great health and beauty benefits of pumpkin!
Heath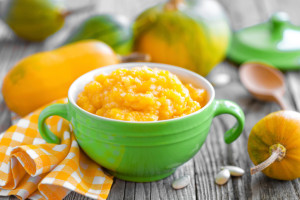 Pumpkin is loaded with vitamins that are great for your mind and body. Believe it or not, a cup of cooked pumpkin is loaded with vitamin A, which fantastic for your vision, especially in low light. Furthermore, pumpkin has tons of fiber and not many calories, which means that it will keep you full all day long for fewer calories. Additionally, like many other nuts and seeds, pumpkin seeds are great for reducing bad cholesterol, which in turn, aids your heart!
No longer an ingredient you have to reserve for holiday meals, consider all of the other ways that you can add pumpkin to your beauty routine:
Dry Skin Troubles
What a coincidence that pumpkins are harvested right around the time that the cool weather begins to wreak havoc on your skin. Pumpkins contain natural enzymes that are great for breaking down dry, tough skin on your face, body, hands and feet. To make the perfect pumpkin cream, combine equal parts of Vaseline and pumpkin puree, apply to your feet or hands at night, and cover with cotton socks or gloves for a deep moisturizing treatment!
Acne Fighting Ingredients
In addition to vitamin A, pumpkin also contains vitamins E and torulitine, a nutrient that has been known to help resolve issues with skin pigmentation. Pumpkin can help reduce inflammation, and can help control the production of oil, which in turn helps those suffering from acne. For a quick and easy fall toning treatment, try rubbing the fleshy side of a small slice of pumpkin over clean skin to reap all of pumpkin's great benefits.
Pumpkin masks are great for your skin and hair! Try these great DIY masks by PopSugar and Michelle Phan:
Pumpkin DIY Facemask:
Make your base: Whisk together about 1/4 cup of pumpkin and one whole egg. The yolk adds nourishment while the white provides a subtle tightening effect to sagging skin.
Dry skin additive: Add a few teaspoons of honey, which not only seals in moisture, but prevents breakouts thanks to its antibacterial properties.
Oily skin additive: For an astringent effect, mix in a splash of apple cider or cranberry juice.
Apply: Smooth the pumpkin-y potion over your face, relax for 15 to 20 minutes, and rinse to reveal a brighter, firmer, smoother complexion.

Pumpkin Hair Conditioner:
When you want to change up your usual coconut or argon oil hair mask, I suggest using this recipe for a healthy dose of vitamin A and potassium. Add 2 tablespoons of honey to 1/2 a cup of pumpkin and mix. That's all you need for some extra shine! Apply all over your hair and leave on for 15 minutes. Then rinse in the shower.
When you are in need of a facial or new hairstyle, be sure to make an appointment at the Richard Francis Salon & Spa in Ashland, MA. Or, check out our blogs for more great beauty tips and tricks!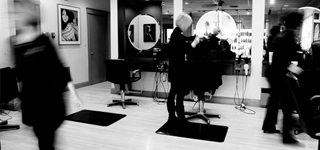 Richard Francis Salon & Spa
blog categories