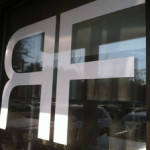 We take pride at our spa by making sure our clientele leave feeling beautiful, and happy. Below are some reviews left by some long-time, and new clients. We also welcome new feedback so please make sure to call us to let us know about your experience by emailing us, calling us at 508.881.4003, writing a review on our facebook page, or leaving a review on Yelp. Thank you!
I LOVE this place...
I LOVE  this place even more now that I have discovered ANNA!!! She is amazing.
She worked out knots that I didn't even know were there. She was firm yet gentle and applied just the right amount of pressure. Anna's technique is what I am EXACTLY looking for in a massage therapist! I love deep tissue work in general, but she does some sort of very precise and deep finger movements and pressure points. It's very focused on very particular muscles and nice and deep but in a wonderful way! It felt SO GOOD during and after!!
I have been 2 times in one month and cannot WAIT to go back~ A facial with Harlenne and a massage with Anna is like an amazingly, relaxing escape to paradise!
I am so head over heels in love with the spa…
I am so head over heels in love with the spa…  You walk in and it's quiet, serene, and always smells wonderful.  They offer a pretty broad range of services and some fairly high end skin care products like Jane Iredale and Environ.  Whenever I leave, I am always eager to plan my next appointment.
The prices are fair, and it's such a departure from the salon environment. They're in two different buildings, so you get the true relaxation of the spa without any of the hub bub of the salon (not that there's anything wrong with that when you're getting your hair done!).  I highly recommend the spa at RF…
I had a terrific facial here...
I had a terrific facial here yesterday morning with Harlenne. The spa itself is a very cozy and comfortable relaxing environment. I was taken in almost immediately after filling out some first time client intake forms. Once we were in the room Harlenne explained a few different facials that might be suitable for my skin. I got the deep pore facial and added the alginine mask (cold modeling mask). My favorite part was the clarisonic brush! This little brush is great for sensitive skin that is normally not exfoliated. The massage was absolutely fabulous and the facial did not leave me one bit red or splotchy (and I am a red head!)
I will be going back to see Harlenne in 4 weeks and cannot wait to see what she has to recommend for me.
**note: they do not allow tips on credit card, although the receptionist did allow it for the first time since I did not know, thank goodness!
So relaxing, and my skin feels fantastic!...
I had a wonderful facial today with Mandy. So relaxing, and my skin feels fantastic! I will definitely be back!
I had the BEST facial...
I had the BEST facial last wednesday, just before all the holiday madness started and it was FANTASTIC!!! Thank you and I will most surely be back in December!
I was extremely pleased with the facial...
I was extremely pleased with the facial you gave me Mariana. Thanks!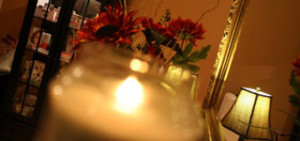 Richard Francis Spa
15 West Union Street, Ashland, MA 01721
508.881.4003
Mon & Tue: 9am - 7pm | Wed & Thu: 9am - 8pm
Fri: 9am - 5pm | Sat: 8:30am - 5pm