Why You Should Get a Swedish Massage
Feeling stressed or overwhelmed?  Is your body tense and strained? A Swedish massage is just the solution for you.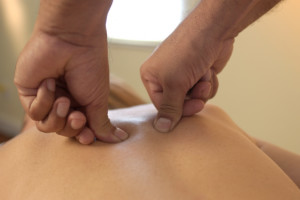 Although the Swedish massage is one of the most popular massages in the United States, if you have never experienced a Swedish massage, you may not know what a Swedish massage entails.  So, keep reading if you want to learn more about the Swedish massage.
What is a Swedish Massage?
The Swedish massage uses a variety of different massage techniques, including kneading and gentle strokes, to alleviate tension and stress.  Long movements are used to direct the blood flow to the heart.
Why Should You Consider a Swedish Massage?
Why do most people take that special trip to they spa?  Generally, people get a massage to de-stress and relax.  The Swedish massage works to reduce anxiety and relieve tension on your muscles.
However, the benefits of a Swedish massage exceed just relaxation and stress reduction.  For all you athletes out there, the Swedish massage is great for injury prevention, as well as recovery after an injury.  The Swedish massage enhances blood circulation by using key Swedish massage techniques to enlarge blood vessels.  This makes it easier for the body to release toxins that trigger swelling and muscle pains.
So, enter a state of relaxation with the Swedish massage while also benefiting your circulation and eliminating toxins in your muscles.
Want to learn more about the advantages of the Swedish massage? Read this great article we found from bodybuilding:
Benefits of Swedish Massage

Circulatory System

Increases circulation and lowers blood pressure
Emphasizes the elimination of metabolic wastes. This is also effective because it lessens ischemia (reduction of blood supply to organs and/or tissues which affects muscular pain)
Improves the lymphatic system which also removes waste from the body thus resulting in less swelling from injury

Endocrine System

Releases endorphins
Mechanically stretches and elongates muscles
Stimulates parasympathetic nervous system
Reduction in pain
Helps improve weak muscles
Supports relaxation and improves sleep

Muscular System

Alleviates the restriction of muscles as well as tension and stiffness
Enhances blood circulation
Increases flexibility and durability of muscles
Delivers more oxygen and nutrients to the muscles which reduces muscle fatigue and soreness.

Respiratory System

Stimulates slower breathing
Breaks up mucus and other respiratory discharge in the lungs.
Allows the body to become relaxed and begin the repairing process
If you're suffering from a cold, this is helpful because it helps you to rid your body of these toxins at a faster rate

Digestion/Elimination

Can relieve colic and gas as well as constipation
Promotes better digestion

Psychological

Relaxes body and mind
Improves all over well-being of the individual
Relief of inner tension and stress (Salvo)
Clearly, this classic Swedish massage can be quite transformative for your body.
Common Swedish Massage Techniques
Effleurage
Petrissage
Friction
Vibration
Tapotement
Now, can you understand why the Swedish massage is the most popular massage in the United States?  This Swedish massage is great for reducing stress and enhancing the health of your body.
Want to experience the Swedish massage for yourself?  Contact us at The Spa at Richard Francis today.  We would love to help you book an appointment or tell you more about our spa services.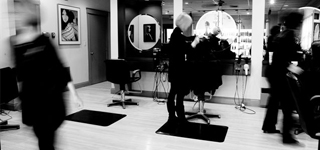 Richard Francis Salon & Spa
blog categories