5-minute Makeup for Every Woman on the Go
Between family, work, and fun, it can sometimes be difficult to carve out a little time to focus on yourself each day. Just because your calendar is messy doesn't mean your look has to be!  With these quick and easy makeup looks, you will be in and out of your bathroom in five minutes or less!
To create an easy five minute face, we recommend using Jane Iredale makeup. We love Jane Iredale products because they are made with high quality ingredients that ensure great coverage, application, and performance. They are non-comedogenic, so they let your skin breath, and are allergy tested for even the most sensitive of skin. Plus, Jane Iredale makeup is certified cruelty-free! You can't get much better than that!
Spring is in the Air!
Fresh and clean, this quick look is simple, soft, and romantic.
A great look starts with a great foundation! We love Dream Tint Tinted Moisturizer because it creates a soft-focus effect that minimizes the look of skin imperfections. Plus, it doubles as a sunscreen!
Next, line your eyes with a creamy eyeliner like Jelly Jar Gel Eyeliner. The soft colors look great when carefully smudged along your eyelids!
With a fan brush, apply a subtle blush to the apples of your cheeks. Purepressed Blush will help give you a beautiful and natural glow!
Lastly, slide a lip stain over your lips for soft and long-lasting color that will get you through the day.
Sultry Silk
This look is all about your eyes! Even though this look is light and natural, your eyes will certainly pop!
Blend Jane Iredale Eye Gloss over your entire lid, up to the brow bone.
Next, apply a lengthening mascara to your upper lashes. We love Longest Lash Thickening and Lengthening Mascara because it helps to condition your lashes, making them look thicker and longer naturally! Plus, the squeezable tube ensures that you use every last drop!
Define your brows! Enhancing your eyebrows will help draw attention to your beautiful eyes! The Bitty Brow Kit can be tossed in your bag and taken anywhere you go!
Top off your look with a great pink gloss, and you are good to go!
Summer Glow
Looking to get a jump on that summer glow? You don't need a bikini to master this quick look!
Apply a primer and brightener to your face using your fingertips. Smooth Affair is great because it helps your makeup last longer and brightens and nourishes skin.
Next, apply a mineral BB cream such as Glow Time Full Coverage to your skin. This great BB cream contains antioxidants and a broad spectrum sunscreen.
Blend blush from the apples of your cheeks outward to your temples. In Touch Cream Blush creates a look that is soft and dewy. Plus, it is a great moisturizer!
Lastly, brighten up your lips with Puremoist Lipstick. Packed with vitamins, this lipstick will leave your lips feeling quenched!
A busy schedule has nothing on your beauty! In just a few minutes you can create a beautiful, radiant look that will last all day long!
For more makeup tips and tricks, be sure to contact Richard Francis Salon in Ashland, MA. Our priority is your beauty.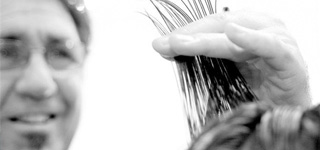 Richard Francis Salon
25 West Union Street, Ashland, MA 01721
508.881.4004
Tue: 9am - 5pm | Wed & Thu: 9am - 8pm
Fri: 9am - 5pm | Sat: 8:30am - 5pm