Tantasia by Jane Iredale – The Best Sunless Tanner We Know!
It's everything you've ever wanted in a natural tan.
Like all jane iredale products, Tantasia uses ingredients that you'd expect from the best skin care. Want to witness the beautiful, glowing results of jane iredale's sunless tanning lotion?  See Tantasia in action!
Current Trends:
Sunless tanning products that serve multiple purposes and provide body benefits will be those that sustain and grow.  Look for sunless tanning products that incorporate…tan extender agents, natural ingredients and antioxidants, and antistreaking properties- all while doubling as a moisturizer.
Tanning is a year round industry.
No Sun required for a flawless tan!
You know the signs of a sunless tan gone wrong-orange streaks on elbows, stained pillows and towels, ugly palms and the unpleasant after-smell that lingers all day.  It's all over now!  jane iredale has developed an entirely new approach to self-tanning.  A whole new world in fact: Tantasia.
Three days to a perfect tan.
Over three days, Tantasia builds to a perfect color that lasts much longer than most self tanners because, believe it or not, it's your own tan.  Its unique ingredients work with your own melanin to product a tan that is yours alone.  Apply once a day and watch the color develop.  When you have enough tan (does that ever happen?), enjoy your new color.  Then simply touch up later if you see the color fading.
What makes Tantasia different from all the other self tanners?
Features and Benefits:
Builds a gradual, natural looking tan within just three days, for optimum control and customization.
Fresh citrus fragrance.
Streak free formula
Sensitivity tested for multipurpose use on face and body.
Provides natural hydration to the skin.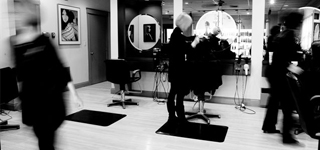 Richard Francis Salon & Spa
blog categories